The "Big D" Painted By The "Big H"

Stephen Holland, as the official artist of the Dodgers 50th year in LA, began this historic season with a bang, by painting the Dodgers own Jackie Robinson, released at the time that all of baseball celebrated Jackie Robinson Day.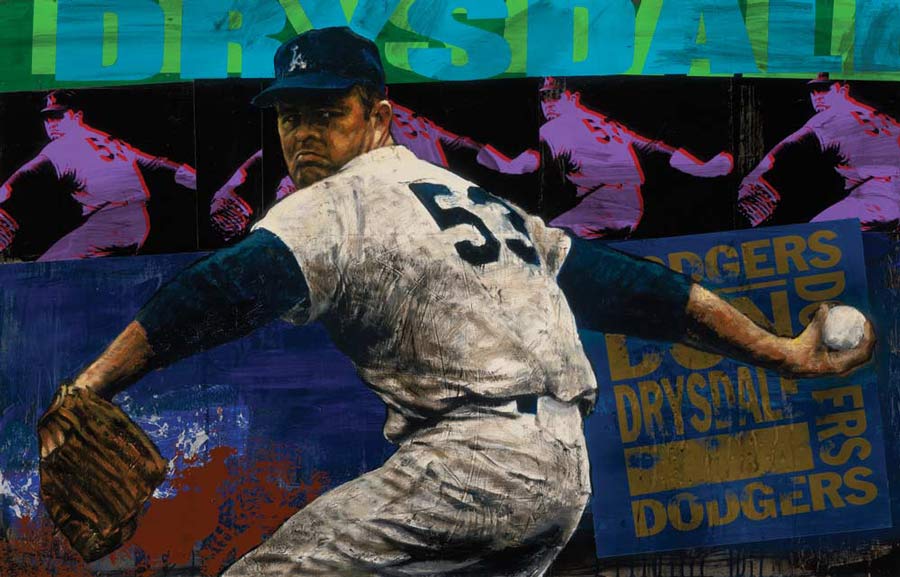 Now moving forward from the 50's to the 60's in the series, Holland has brought us a fantastic painting of Dodger legend Don Drysdale.
Known best for his ability to intimidate the best of hitters from the mound, and having a lightning fast ball to back it up with, Drysdale was a key driving force in the Dodgers powerhouse team of the 60's. This was never more apparent then in 1968 when he pitched 58 scoreless innings. By the end of his amazing career he struck out 2,486 batters.
Danny Stern
(The Fireman)
Limelight Agency

Stephen Holland with LA Dodger Greats
"Sweet Lou" Johnson (L) & Don Newcombe (R)