I've Got Ants In My Pants (and I Need To Dance)"portfolio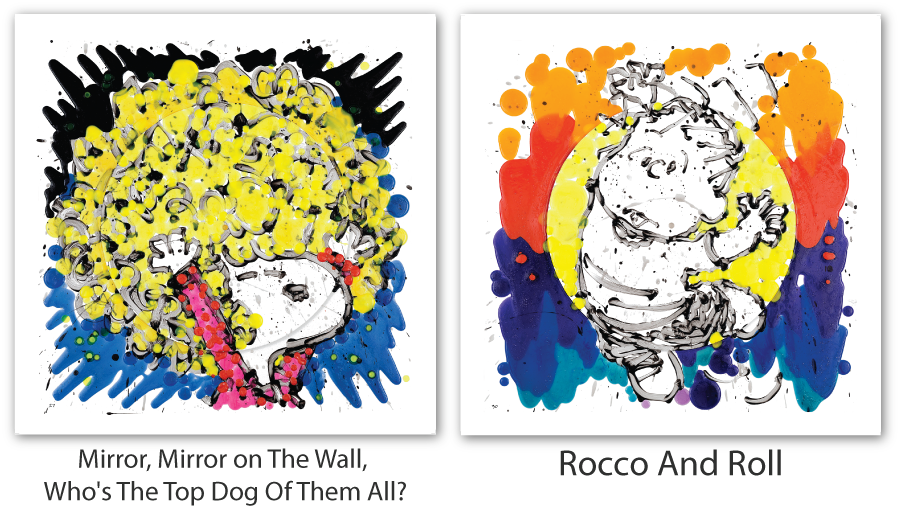 It's as if James Brown was screaming his lyrics "I Got Ants In My Pants and I Need To Dance", soon after day one of my inspirational 20 year relationship with my friend Charles M. Schulz. Although in my mind, instead of "I Need To Dance", I was hearing, "I need to make new art".

Nine years of this inspiration later after we first met in 1980, I was given a maximum of two years to live. With ants still very much in my pants, I knew I needed to immediately make this new art before it was too late. Furthermore, It was very important that the work had to be about being alive.

Today, twenty-six years later, this new mixed media screenprint, "I've Got Ants In My Pants", is still concerned with the rhythms of living within us and in the world all around us. It is especially focused on the restless rhythms that motivate and inspire art to be made. Since I seem to be surrounded by an abundance of professional and should be professional dancers, the most accessible vehicle for its visual expression was Sparky's character of Snoopy, dancing flat on his back.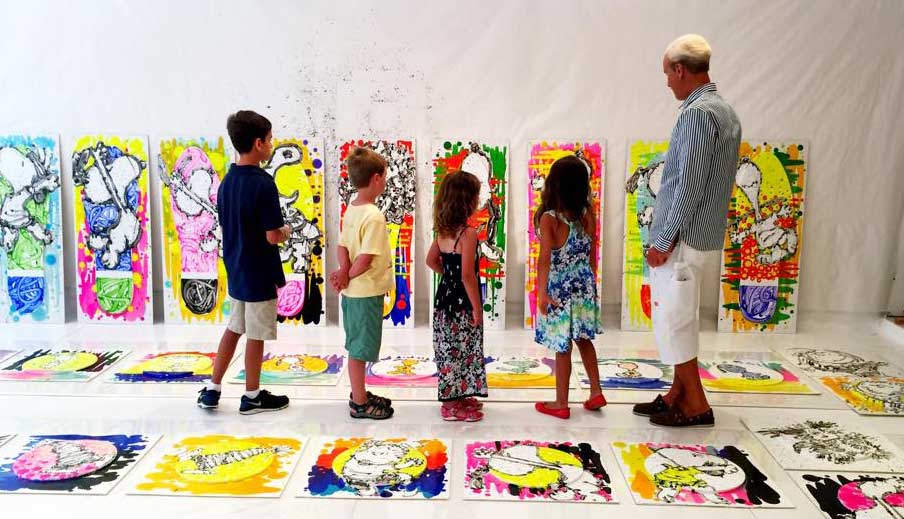 I spend much time in the two studios in Venice Beach and French Polynesia. My most influential restless rhythms come from the liquid rhythms of water and the differences in the rhythms of these two waters. The black line drawing in "I Got Ants In My Pants" creates a mark made by hand with a brush. But of the color is a very fluid rhythm of water.

The restless rhythm of light found in both studio locations is as well an immediate influence within the rhythms of my living. In this work, these rhythms are expressed in the moving light forms of spotlights, moonlight, daylight and nightlight.

Around the same time that I met Charles Schulz, in 1980, I was introduced to the study of semiotics. For myself and many of my friends, this analysis of language, which we applied to the image, inspired us to cut out pieces of various sources and re arrange them together to create a new narrative.

In "I Got Ants In My Pants", this formula continues to create its title as well as its visual articulation. Bits and pieces of music and dance combined with bits and pieces of visual influence from my 20-year relationship with Charles Schulz; aim to continue giving a new narrative as a result.

Through this new narrative, this new print, of restless living rhythms, hopes to suggest that something fascinating, new, beautiful, or even something incredibly stupid, could be the ants in the pants that motivates and drives the restless necessity for creative thinking.

– Tom Everhart