Tom Everhart in the Limelight
Limelight Agency has built a reputation for handling the biggest names in popular-culture art, each one the definitive artist of their own subject matter. This is a great point of pride for us, as well as a daunting challenge to maintain. But now we have once again met this lofty standard with our highly anticipated announcement that Tom Everhart has joined the Limelight family.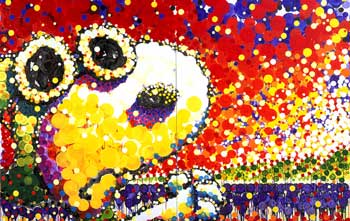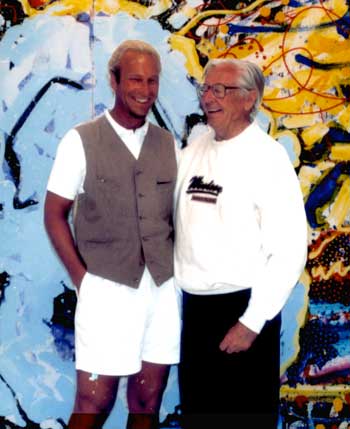 Tom Everhart and Charles Schulz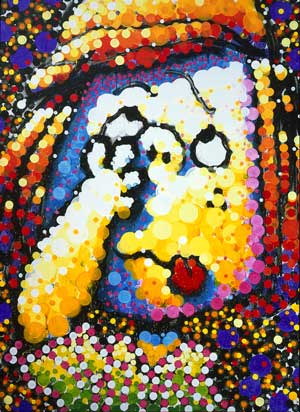 With a devoted following of art collectors, Everhart has been one of the top-selling artists in the gallery world. The exclusive group of galleries who have had the chance to work with his art have reported to us that it has been nothing less than a phenomenon. And they have always been quick to add, "a lot of fun" as well.
Tom Everhart is the only artist in the world licensed to utilize Charles Schulz's Peanuts characters. This distinction did not come just by chance. Everhart started in the art world as an Ivy League-educated artist who, at a young age, was courted to study, paint and teach at some of the most prestigious institutions. Everhart was on the fast track to an important art career.
In the early '80s, the paths of the legendary Charles Schulz and Everhart would cross. And for years, the two would work together on the most recognized and beloved characters in comic strip history. This creative relationship quickly grew into a close friendship.
Along the way, Charlie Brown, Snoopy, Lucy and even the scenery began to work their way from the comic strip into Everhart's personal fine art paintings. What was once the domain of serious classical themes, now gave way to the bright colors and bright-eyed wisdom of the Peanuts universe.
When Everhart finally shared these new paintings with their originator, the response was elation. Schulz was overwhelmingly supportive and embraced this new creative direction for his characters.
"Tom makes me feel better about what I do than almost anyone else. Especially since I consider him so capable" - Charles Schulz
Charles Schulz never wanted to have an illustrator step into his shoes and continue to draw the Peanuts comic strip after he could no longer do so. Peanuts was something very personal to him and he was determined to keep it that way. But when he saw the direction they were taking in Everhart's paintings, he saw a future that he never could have anticipated. Through Everhart's work, they would be reborn in the context of fine art–their spirits preserved and protected by the man he trusted the most. They would continue on for those who grew up with them and for generations to come.
Since then, Tom's new vision of Schulz's creations has been exhibited in some of the largest museums around the world, including the Louvre, and has been collected by a very impressive list of who's who collectors. The art, on its own, has the power to light up the hearts of everyone who comes across it. And that's the true test.
And so, it is our great honor to announce that Tom Everhart has chosen to join us at Limelight. Our excitement for what comes next is off the charts.