TOM EVERHART PAINTS PARTLY CLOUDY
I have wanted for many years to create works that share their brilliance but didn't want to produce the same old sky landscape paintings that are still so common and offer nothing to learn. So, with Sparky's (Charles Schulz) character of the flying ace, I found the perfect vehicle to present and demonstrate their beauty and power.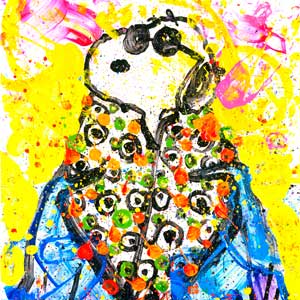 WEARING JIM DINE
"Like many others, I've always understood that there were more important reasons for making art than just art world approval. Nonetheless, from the beginning I couldn't' help but wonder how uncomfortable the fit was going to be in the very small art world's established taste of what art was at the time."
EVERHART'S BUBBLE BATHS
It seems very much like the world is one big round bubble bath comprised of an endless amount of smaller bubbles that we each all live in. Within these bubbles, a meaningful expression through which the personality of the person and the broad outlook of a group are visibly similar...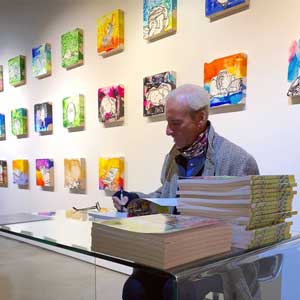 Sleeping Beauties; The Have Mercy Paintings Tom Everhart's New Book
Tom Everhart's newest (160 pages)book
Read more >>