Everhart Featured On NBC's Today Show


Wow, what a year it has been so far. In the last nine months since Limelight first announced that we would be representing artist Tom Everhart, things have moved at a lightning pace. A perfect example of the attention Everhart has been receiving is the recent broadcast of the feature segment about Everhart on NBC's Today Show.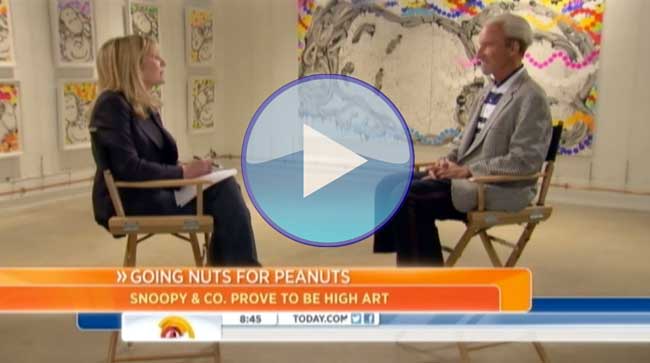 Tom Everhart interviewed by Jamie Gangel on NBC's Today Show at AFA
For as much of an honor it was to be approached by the Today show to produce this piece, it was not a total surprise. The Show has had ties to both Everhart and Charles Schulz going back several years. Many of the members of the show have counted themselves as fans of Tom's art. Fans include the longtime Today show veteran Al Roker, who has even collected art by Everhart that hangs in his home.
From the beginning we knew this was going to be something much bigger then your normal morning segment, when we were told that their national correspondent Jamie Gangel claimed this story for her own. In addition to Jamie's owns connection to Everhart's art as a longtime fan, she was also the very last journalist to interview Charles Schulz for television.
The Today show spared no expense or attention to detail in creating this piece. By the time the project was complete; two full days of shooting on both coasts had taken place, two multi camera crews had participated, a month of background research and editing had been done at 30 Rock.
Since it's airing, we have clearly seen the results of what comes from five million viewers being reconnected or introduced for the first time, to an artist who's subjects they've loved their whole lives.
Set up for Jamie Gangel intervew at AFA Gallery in New York.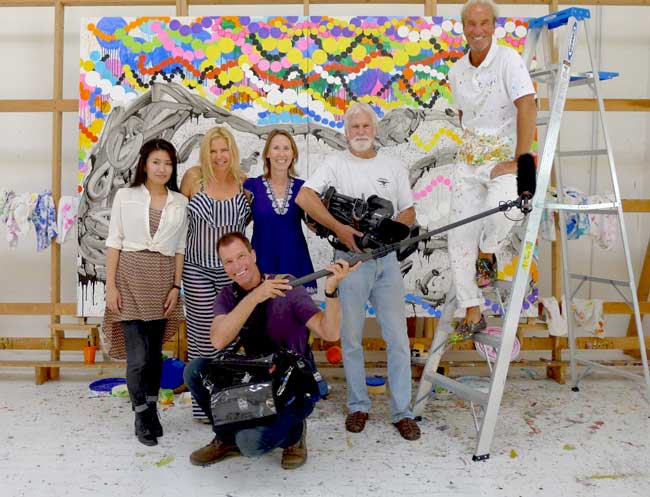 Tom & Jennifer Everhart with film crew at the Venice CA studio.