Artist Works for Peanuts
By SYLVIA BADGER
"Baltimore-based artist Tom Everhart will be featured in a CBS-TV show to air this winter (date to be announced). The Charles Schulz special, titled "Those Fabulous Funnies: The First 100 Years," will include a segment on Everhart, who paints "Peanuts" contemporary portraits.
Everhart's relationship with "Peanuts" creator Schulz began 11 years ago when Everhart was a free-lance artist working for Disney. They hit it off so well that Schulz taught him his techniques and eventually hired Everhart to work on special projects for him. Everhart says the most exciting project he's worked on for Schulz so far was a Time magazine cover.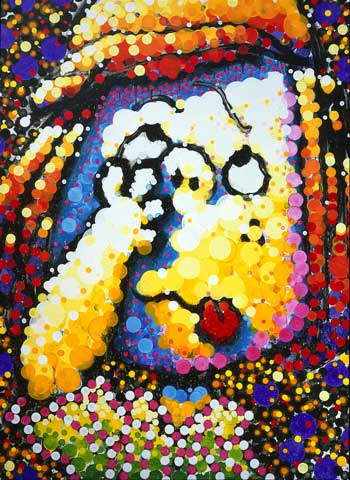 CBS will also begin filming a documentary on Schulz and Everhart in which they compare Schulz's drawings to Everhart's paintings. Filming will take place in Baltimore, San Francisco and Italy this spring.
Everhart's "Peanuts" portraits are something to see -- imagine an 8-foot-by-12-foot painting of Schroeder's piano, Pig Pen's dirt balls and Lucy's hairdo. He's also working on a series of doghouses, along the line of Monet's cathedrals. These paintings and more will be included in his 1994 solo show at the Museum of Modern Art in Tokyo. His first "Peanuts" painting was shown at the Louvre in 1990.
You may have seen some of Everhart's work at Towson Town Center. He was commissioned by the mall to paint a series representing gardens from Hampton National Historical Site, Baltimore Conservatory, Sherwood Gardens and Ladew Topiary Gardens. These are the lovely scenes that adorn walls throughout the mall. Lithographs are also sold.