Print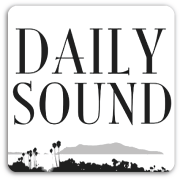 Master Of His Craft: Like a quarterback, calm in the chaos of falling bodies, scanning the field for a receiver — the renowned portrait artist Stephen Holland prepares his paints (more)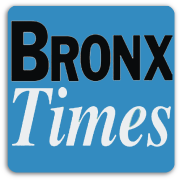 Bronx Native: During a VIP reception Yogi Berra and the curator of the Yogi Berra Museum and Learning Center will officially accept Holland 's artwork as a donation to their permanent collection in Montclair. (more)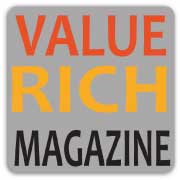 Artist of Tough Guys: Much like the sports heroes he portrays, Holland reached this pinnacle through a combination of talent, determination and discipline. (more)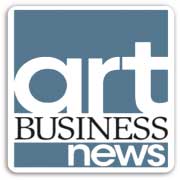 It's a Whole New Ball game for Sports Art:
Whether it's a love for the painter or the athlete being painted, sports art is getting an increasing amount of attention. "The market is growing, and it's becoming more and more serious everyday," (more)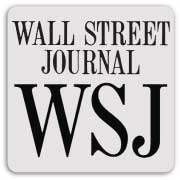 Paint By Numbers, Jersey Numbers:
Sports-themed art is as old as discus throwers on ancient Greek vases, of course, but it's recent popularity is rooted in contemporary art trends, says art historian. (more)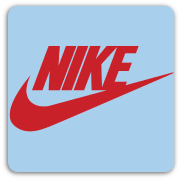 Nike thanks Holland for his art: Thank you very much for the outstanding artwork which you created for our Fall line. The paintings of Michael Jordan, Charles Barkley and Tim Hardaway were a fresh and exciting addition to Nike. (more)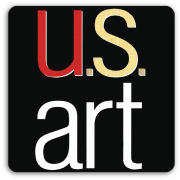 The Comeback Kid: The Holland who materialized that day in 1987 is the one many art buyers now know for his gritty portraits of athletes, including Muhammad Ali, Michael Jordan, Mark McGuire, and Sammy Sosa. (more)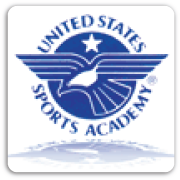 American Sport Art Museum and Archives: The American Sport Art Museum and Archives Advisory Board of the United States Sports Academy, I am writing to officially advise you that you have been unanimously selected Sport Artist of the Year (more)
Hockey Art? Your in Luc: Holland, who is also the official artist of the Los Angeles Kings, and whose work appears on the covers of their programs, "Game Night," catches not only the facial expressions of the various hockey players, (more)
Video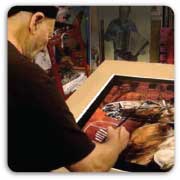 Comanche Tracker, an epic painting: Holland knew that this painting in particular would end up being a stand out. But little did he know how much this was going to drive his artistic passion, until he dove deeper.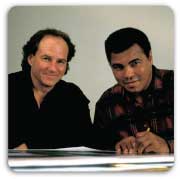 The Artist Of Muhammad Ali: For two decades now art collectors, fans and Muhammad Ali have come to know Stephen Holland as the one definitive painter of the champ.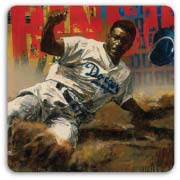 Painting Jackie Robinson: It was clear to Holland that if he was to paint a series of paintings covering the highlights of the Dodgers it would have to begin here, with Jackie Robinson, the story that defines their heart.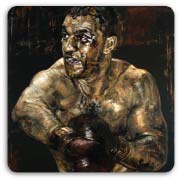 Rocky Marciano: An in depth interview with Holland, about one of his all time favorite paintings of boxing great Rocky Marciano. Holland speaks on the amazing fighter and gives us a wonderful glimpse into his approach in the studio.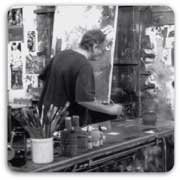 Holland from the studio:Great interview and a wonderful peak into the Santa Barbera Studio of celebrated artist of sports and celebrity Stephen Holland. For any collector of Holland's works this is a must see.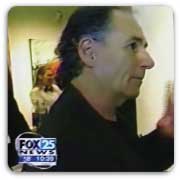 Fox 25 Boston: Coverage and interviews during a very special art opening in Boston with famed Bruin Cam Neely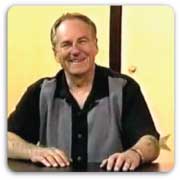 Pat McMahon Show: While in Scottsdale for his art Opening, Holland stopped by to visit with local TV legend Pat McMahn, to speak about his art and career.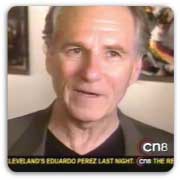 Sports Pulse CN8: While Stephen Holland was in Boston for his art exhibition, CN8's Sports Pulse stopped by to cover his show featuring his latest painting and print, legendary Boston Bruin Cam Neely, who attended the event.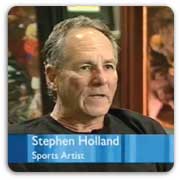 Careers TV: During his appearance in Edmonton for his art opening, Holland was interviewed on his long career as the artist of celebrity and sports.